Interested in a career with CPAs for Hire? View our open positions below and apply today!
Reasons why you should join our team:
we're a great place to work for someone with an entrepreneurial spirit
we're a great place to work for someone who truly likes to help people succeed (i.e. giving small business owners the ability to SEE and UNDERSTAND their true business results)
we are less formal than the typical accounting firm, while still maintaining a high level of professionalism
we have comparable benefits to larger accounting firms, including a group health plan and 401k plan with a match
we have a great career path for CPAs and CPAs candidates
we are willing to discuss flexible working schedules for those not seeking full-time
we're a fast-growing firm with plans of being a household name for small businesses and personal accounting & taxes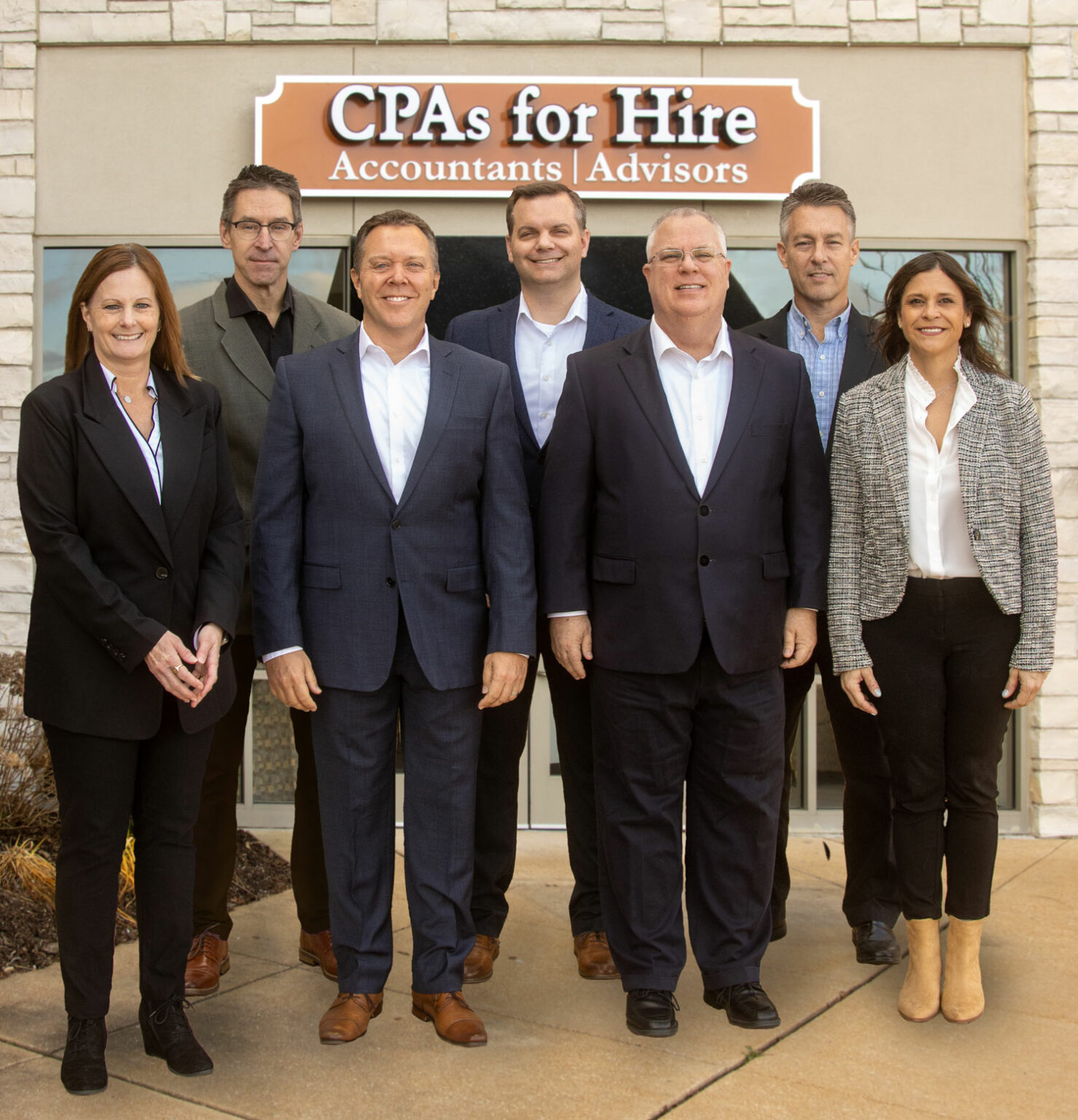 Click Position Title for Details
Position Summary
At CPAs for Hire LLC, we are a group of fun professionals who value family, teamwork, integrity, and respect.  CPAs for Hire redefines CPA services by offering the following stress-free solutions under one roof – accounting, tax, advisory and fiduciary wealth planning (through CWOs for Hire).
Due to frequent inquiries for our Part-Time and Interim CFO services, we often have immediate needs for new CFO Associates.  CPAs for Hire has office locations in both Town & Country and Chesterfield Valley.  Visit https://cpasforhire.com to learn more.
CPAs for Hire offers an extensive benefits package, including health, dental, vision, LTD, and a 401(k) plan with 4% match. This full-time position offers a competitive salary and annual (discretionary) merit bonus.
In addition to meeting the qualifications listed below, our ideal candidate:
thrives 

where hard work is appreciated and new ideas are welcome, and
is an entrepreneurial-minded accounting professional eager to assist small business owners
 Responsibilities:
Work 

directly with clients on-site as their part-time CFO/Controller
When not scheduled as a part-time CFO, work with other assigned clients with accounting and tax work

Research, 

resolve and document technical accounting and tax issues

Schedule virtual or

in-person meetings with clients as necessary to review financial statements or tax return results

Process 

payroll and payroll tax returns for assigned clients

Meet 

annual CPE requirements for Missouri CPA license
 Qualifications:
Bachelors/Masters 

Degree in Accounting

CPA 

License – Missouri (or eligle to reinstate)

10+

years of combined experience in public accounting (min. 3 yrs) and corporate accounting (min. 3 yrs)

3+

years in a Controllership role

Highly 

proficient in Microsoft Excel

Highly proficient 

in QuickBooks/QuickBooks Online is a plus

Prior self-employment a plus
Work Location: Town & Country Office, Chesterfield Valley Office
If you feel you are a fit, apply today!
Start the process by submitting your resume to hello@cpasforhire.com.
This need is so new, we haven't had time to post the position details yet!
If you feel you are an expert at QuickBooks Online, be one of the first to apply!  Start the process by submitting your cover letter and resume to hello@cpasforhire.com