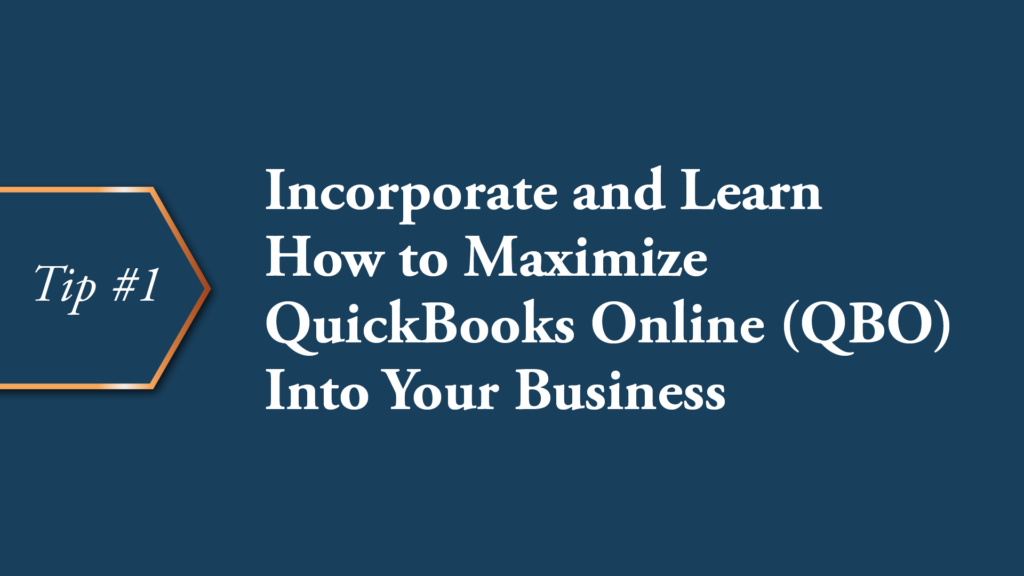 Follow these Five Suggestions And
Make 2022 Your Most Profitable Year Yet.

Inflation rates are running sky-high, meaning that figuring out ways to increase profits should be a top priority for all business owners this coming year.
Undoubtedly, there are intangibles such as excellent marketing campaigns, product fit, knowing your audience, making sales, etc. But as these various facets of your business come to life, you'll come to realize another crucial component that drives profits–effective and insightful accounting practices.
After all, things are bound to unravel without managing your small business's income and expenses. What's more, by knowing where your money is coming and going, you'll determine where you're best off cutting (or increasing) spending and costs of products/services, depending on the situation.
With the above points in mind, we'll delve into accounting-based approaches that can help your small business be more profitable this coming year:
Tip #1: Incorporate and Learn how to Maximize QuickBooks Online (QBO) into Your Business
Have you already started using QuickBooks Online (QBO)? Amazing! All the same, this section still applies to you.
Provided you've been hesitant to start using QuickBooks Online, then you definitely need to read this section.
For one thing, using such technology to automate accounting ensures that you limit mistakes. It also makes the whole process more convenient and less time-consuming.
As such, by using QBO, you're preventing costly, financially damaging errors, and you're also giving yourself additional time to focus on your products and services. Most importantly, you'll have space in your schedule to dream up that next, difference-making idea that sends profits through the roof.
But why Quickbooks Online over other accounting platforms?
For one thing, the Simple Start plan–best used by freelancers–is only $25 per month. Provided your small business is more than just a one-person operation, the next level up Essentials package is still only $50 per month. For those that need to track inventory or projects, the next level package is $80 per month (break that down, and this is still less than $3/day – a relatively small price to pay to stay organized and maintain peace of mind!).
The point is, you don't have to spend much on an essential tool like QBO. It basically pays for itself. The return on your investment, just based on the time you save and mistakes you prevent alone covers the costs and then some almost instantaneously.
Also, QuickBooks Online is known as the quintessential online accounting ecosystem for a small business, at least partially due to its ease of use. Plus, we can help you get started with it today, just go to our Business Products landing page (for Essentials and Plus, get some CPA advisory time included!).  No need to go it alone, as we will support you along the way!
Of course, having QuickBooks Online in and of itself isn't enough to drive profits. Yes–it's an ideal place to start. But how you choose to use QBO is far more critical than merely owning the software.
So, our remaining suggestions will explain how you can maximize the value of your QBO on top of other bits of accounting advice.
Sign-Up to our newsletter to keep up to date on the latest financial Advice