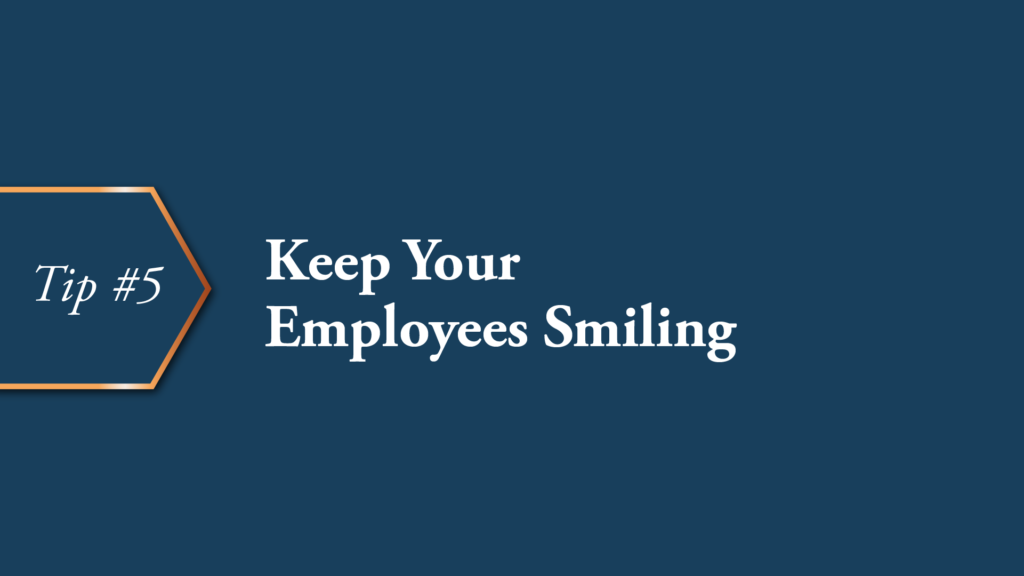 Tip #5: Keep Your Employees Smiling
Did you know that unhappy employees cause a $300 billion loss for US employers per year?
Then, on a more positive note, according to studies from the University of Warwick, happiness makes people more productive by 12%. Moreover, happy workers are good for client relationships and might boost sales by up to 37%.
You wouldn't be completely off-base by wondering what happy employees have to do with accounting. But you need to put yourself in their shoes and ask how poor accounting practices can rub your team the wrong way.
To the above point, reports show that almost half of employees will start looking for a new job when their employer makes payroll errors. Try staying profitable as a company when you're constantly trying to train new staff because poor payroll practices are skyrocketing your turnover rates. You'll find it's virtually impossible.
On top of upsetting your team, payroll errors end up costing you money as a business owner.
The fact is, you leave your business vulnerable to these costly errors by calculating payroll manually. Conversely, QBO's automatic payroll feature does the following:
Tracks employee hours
Allows you to pay employees through direct deposit or a check
Automatically calculates federal and state payroll taxes
Automatically fills in the payroll tax form
Directly e-pays your payroll taxes from QBO
While payroll isn't available on all packages of Quickbooks Online, it'll become a growing necessity as your company grows and integrates seamlessly with the software.
With these nitty-gritty payroll details handled, you can take comfort in knowing your team will be paid the correct amount on time. You won't run into any payment issues that hurt your reputation as an employer. And your team–knowing they can trust you–will work more productively, further driving profits.
Are you ready to make 2022 your most profitable year yet? Then follow our actionable tips and shore up your accounting practices. You'd be amazed at the short and long-term impact it will have on your business's profitability. 
Sign-Up to our newsletter to keep up to date on the latest financial Advice