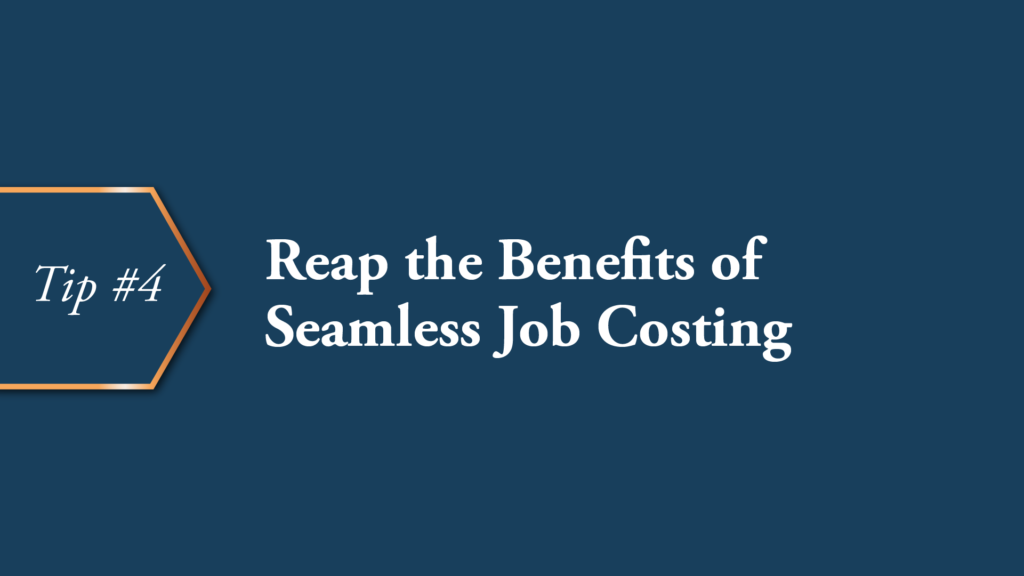 Tip #4: Reap the Benefits of Seamless Job Costing
This section bears some similarities to P&L reports. However, we're getting more granular with QuickBooks Online's job-costing feature, shedding light on specific clients and projects instead of general, broader profitability. 
Broadly, job-costing tracks costs and revenues linked to a given project, whether with a one-off customer or long-term client. Typically, you're weighing factors such as labor, overhead, materials. But each aspect can be segmented further (e.g., labor costs could involve employee and third-party wages). 
Here are some of the advantages of these reports:
You'll have knowledge about the profitability (or lack thereof) of every job you do. 
You'll ensure your estimates for future jobs are more conducive to profits through estimate management analysis.
You'll flag inefficiencies in your spending, such as discovering repetitive work you can automate. Or, you might flag poorly allocated resources. These missteps can then be improved upon for future work. 
QuickBooks offers a multitude of handy profitability projecting and job-costing features, such as a cost tracking calculator and instant, real-time insights. 
Harnessing this tool's full power means you can immediately determine if a current client relationship isn't profitable. From there, you can figure how to make it more mutually beneficial, whether it has to do with labor/resource allocation or budgeting for materials, for example. 
Sign-Up to our newsletter to keep up to date on the latest financial Advice